WHO Collaborating Center for Health Information and Library Services (WHO CC HILS)
Designation started from 17 February 2014.
17 Feb., 2014 - October 2016
Director: Jeong-Wook Seo
Staffs: Eunsun Park, Allison Alley, Jin-Young Park
November 2016 - February 2018
Director: Myong-Don Oh
This website has the information on WHO CC HILS during the period from 17 February 2014 to October 2016.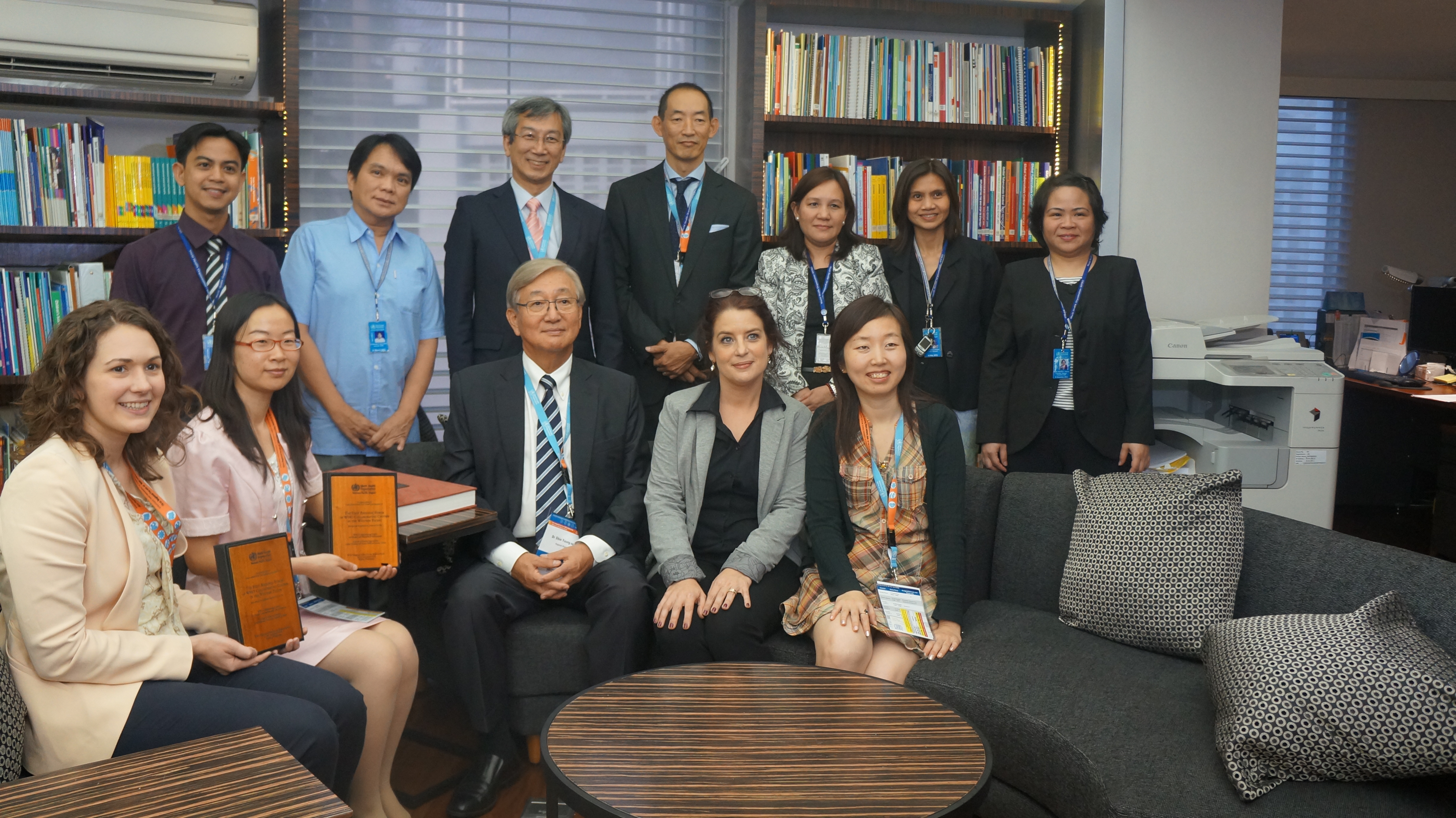 The center was designated on 17 February 2014 to assist with activities related to three terms of reference:

TOR 1) Assist WHO in facilitating the Institutional Repository for

Information Sharing (IRIS) (part of the Global Health Library

– GHL initiative).

TOR 2) Collaborate with the WHO Western Pacific Regional

Office Library, support Western Pacific country offices

in setting up basic library services.




TOR 3) Assist in collaborating support for regional reference

services on health information for researchers and

Member States in the Western Pacific Region.
Director/Head: Dr Jeong Wook Seo jwseo@snu.ac.kr
Institution: College of Medicine Library, Seoul National University
Address: 103 Daehak ro, Seoul 110-799, Korea
Responsible officer: VILLEMIN PARTOW Marie Sarah villeminm@who.int
Technical counterpart: ROBERTS Ian Francis robertsi@who.int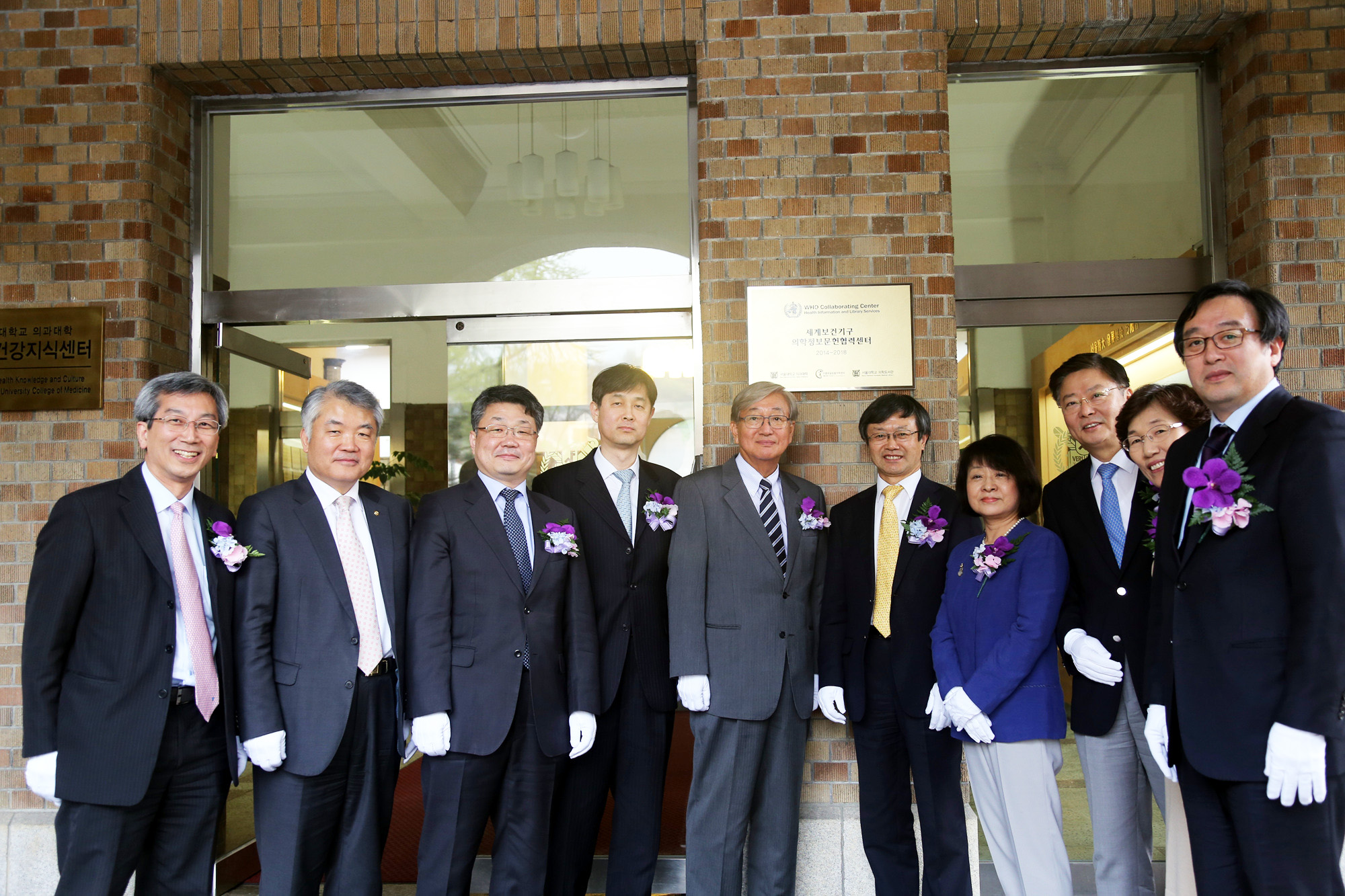 WHO Collaborating Center for Health Information and Library Services
Director : Dr. Jeong Wook Seo
Staff : Ms. EunSun Park, Ms. Allison Alley, Jemma Grace Kim
Seoul National University Collage of Medicine
103 Daehak-ro, Seoul 110-799
Republic of Korea
Telephone +82-2-740-8052
Fax +82-2-740-8080
E-mail jwseo@snu.ac.kr whocchils@snu.ac.kr whocchils@gmail.com
Website
Contact Us
The Library, World Health Organization Regional Office for the Western Pacific
P.O Box 2932
United Nations Ave. cor. Taft Ave.
1000 Manila, Philippines
E-mail Library@wpro.who.int
Telephone +63-2-528-8001